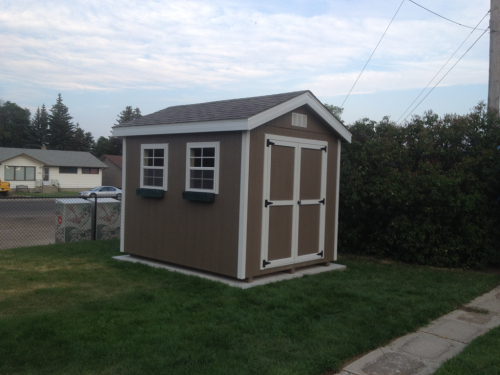 Storage Sheds
Add some outdoor storage to your home.
Animal Centre
Give your pets a real home that they can appreciate.
Garages
Garages and storage for your personal use.
Specialty Projects
Everything from gazebos to porch enclosures.
We have a variety of delivery and setup options. From a trailer delivery, to a crane placement, or an on-site build; we can get that perfect shed in your backyard regardless of your yard layout.
We Can Help
Contact us today and we can discuss your shed project.